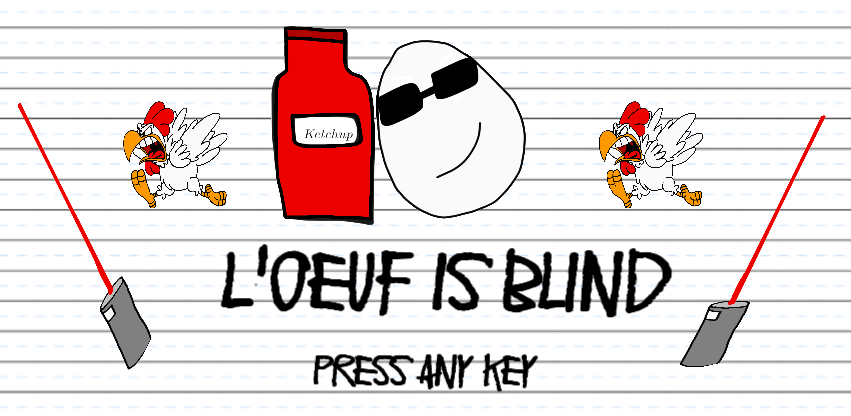 L'oeuf Is Blind
My name means the egg. Everything in tennis has come from me, L'oeuf, pronounced luff. It is where the concept of love came from. You are privileged to be here, player, and control my blind self...
Discover L'oeuf's true story in this Parkour like platformer.
Use left and right to move around and up to jump.
Remember, sharp objects kill you!
Credits:
Game Design : Raghav Nautiyal
Graphics: Avni Nautiyal
Audio Design: Avni and Raghav Nautiyal
Hope you have an exhilarating experience!
Regards,
YaYaGames.
Comments
Log in with itch.io to leave a comment.
Amazing little game with great music, art and game design. Loved the pun and fits the theme really well.
Wow Great amazing game. Best game I have played yet!
Hello.
Interesting concepts, quite challenging at times, I am more a fan of fast paced games, but this is personal preference. Art is simple but charming.
I noticed that jumping is taking away all horizontal momentum often times, could be a deliberate design choice, but I thought it would be more intuitive if the momentum was kept. Also, it is possible to go left and right with A and D, so it would be nice to be able to jump with W too for example.
Good luck for the jam!
Lol, love this game, a fun and creative game idea. Wonderful artwork, music sounds great. Enjoyed playing the game!
Lol so random. Definitely unique haha had me so confused with the egg and tennis. But overall surprisingly good. It can be a little hard to control the egg at times but its a solid game for 1 week. Well done.